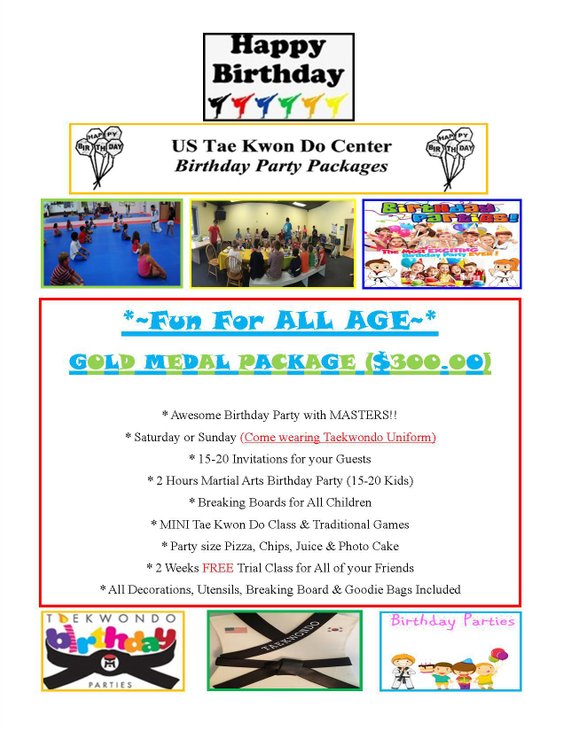 WE ARE COMMITTED TO YOUR SUCCESS!
We do THE BEST BIRTHDAY PARTIES in town.
Party includes:
Invitations for your guests
Two hour party and facility rental
Mini Taekwondo class
Party Games
Board breaking for all guests
All food (pizza, chips, juice and cake)
Decorations
Goodie bags
All guests receive a Free 2 Weeks Trial Pass.
Parents are encouraged to join in the fun.
Great for beginners.
Call Today!!